Inflating device and test ring
Gas-Pressure Relief Valve Test Rig
Product details:
Test rig for filling and testing of valves and accumulators.
The test rig is used for inflating and testing valves and accumulators. Both pressure relief valves with gas pressure springs and storage cartridges can be inflated with a gas pressure of up to 700 bar. A leakage test is performed externally via a water bath. Furthermore, the functional and inflating pressures are determined using test procedures.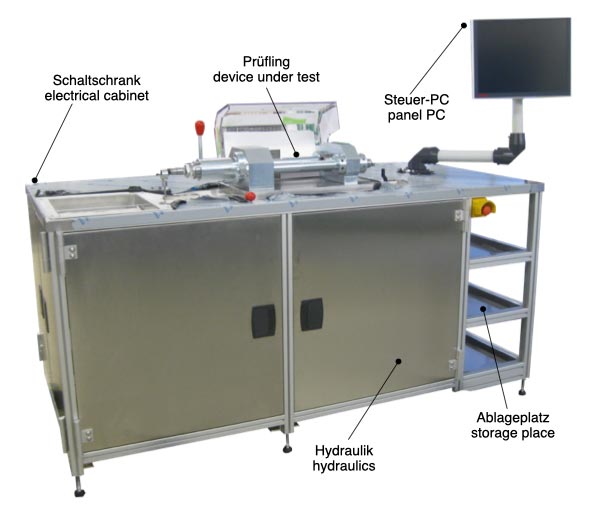 The inflating device is placed at an ergonomically sensible height. All supply units are located below the inflating device in an encapsulated test rig frame. The area of the test item is secured by a locked polycarbonate cover. The system is operated via an HMI touch monitor.
Inflating Device
Inflating processes are controlled on the basis of the parameter settings of the test items and acceptance tests are carried out automatically.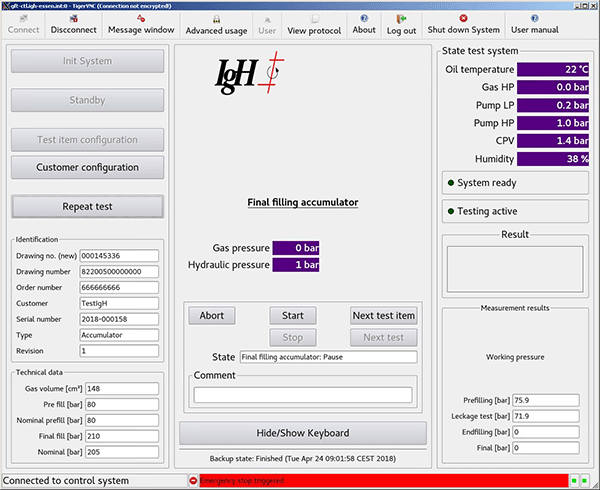 The inflating device serves to receive the test items for inflating and testing. To cover different sizes of test items, specimen-specific adapters are used. The clamping range can be adjusted by adjusting nuts.
Technical data:
dimensions:
L = 1600 mm
W = 2000 mm
D = 1000 mm
mass:
600 kg
power:
7,5 kW
supply:
400 VAC
max. test pressure:
700 bar
Your contact person: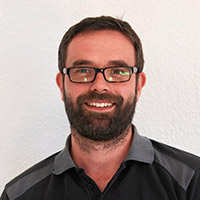 Dipl.-Ing. (FH) Andreas Stewering-Bone
Phone:
+49 (0)2 01 – 3 60 14-0
E-Mail: