Evaluate the valve characteristics of hydraulic valves
Valve Dynamic Test Rig
Product details:
Test rig for the evaluation of valve characteristics of hydraulic valves.
Inter alia, the step response and volume flow signal function are needed to evaluate the valve characteristics of hydraulic valves. This test rig was built for these tests. Since the movement of the valve spool is usually not accessible via non-destructive measurement, the relevant variable spool position is determined via dynamic measurement of the volume flow. Speed measurement on a lightweight volumetric flask has proven to be particularly suitable for this purpose. An integrated VSE volume flow meter is used for the Q/I characteristics.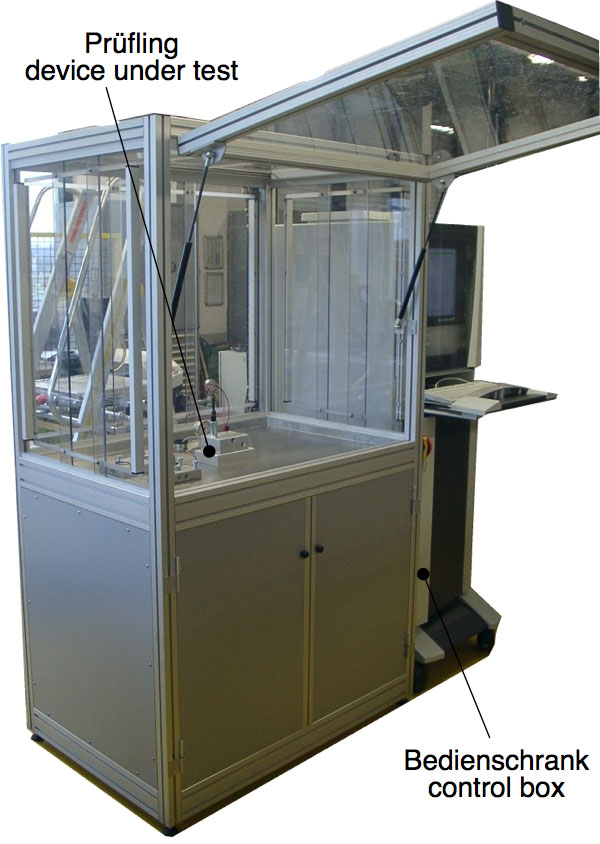 The test rig has its own hydraulic power pack, the corresponding sensor technology and measurement data acquisition by means of an industrial PC, an operating PC and the necessary software. The test sequence as well as the creation of the result protocol runs automatically. The test items are changed manually.
Control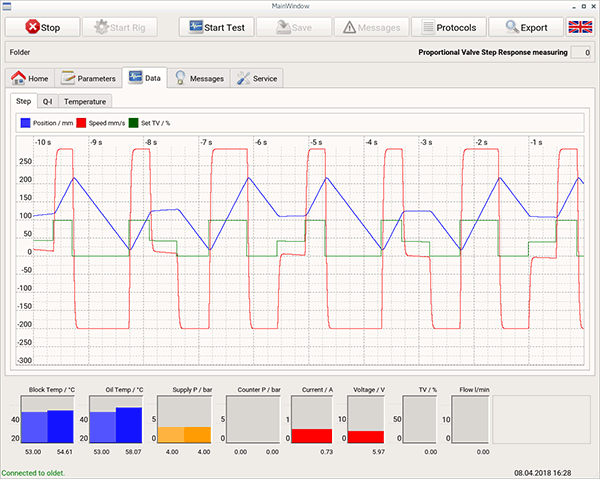 Technical data:
dimensions:
W = 1200 mm
L = 700 mm
H = 2000 mm
volume flow:
20 l/min
dynamic of the volume flow measurement:
1 ms
tank capacity:
60 l
pressure supply:
16 bar
mass:
500 kg
input voltage:
400 V / 16 A
Your contact person: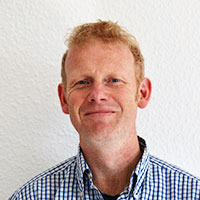 Dr.-Ing. Wilhelm Hagemeister
Phone:
+49 (0)2 01 – 3 60 14-0
E-Mail: