Technology study "Mine of the Future"
Tunnel Boring Machine
Project details:
Conception and realization of the control of the drill head of a tunnel boring machine.
"Mobile Tunnel Miners" (MTM) are tunnel boring machines which can drill tunnels with non-circular cross-sections.
The machine has a rotating cutting head with cutting arms that can be moved radially depending on the angular position of the cutting head. The cutting rollers are located at the end of the cutting arms and operate the rock extraction.
The tunnel profile is created by the radial position depending on the angle of rotation.
Rotary Unit
The rotary drive of the cutting head is operated hydraulically. The head is driven by four hydraulic variable displacement motors, which are supplied by two pumps in a closed circuit. Both pumps and motors can be adjusted in displacement to cover a wide speed range.
Swivel Unit
The swivel arms are operated by hydraulic cylinders, which are fed by servo valves from a constant pressure system. Both the speed and angle of rotation at the drill head as well as the cylinder position and arm pivot angle are controlled fully servo-hydraulically. For this purpose, both the rotary actuator and the swivel arms are equipped with extensive sensor technology and high-performance control and servo valves.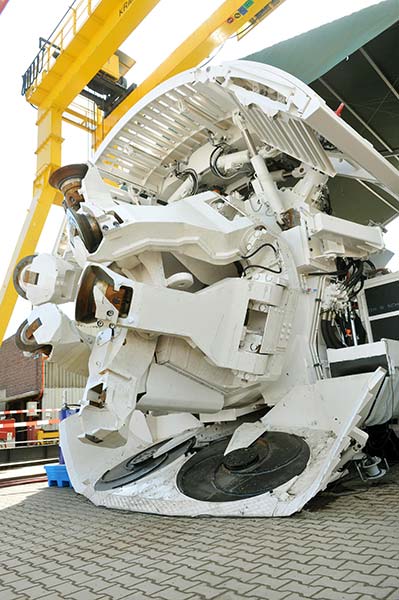 Control
Signal IO has been implemented with EtherCAT. For redundancy reasons, a ring topology was chosen, whereby the EtherCAT bus was also transferred to the rotating head control system via slip rings. EtherLab was used as control system.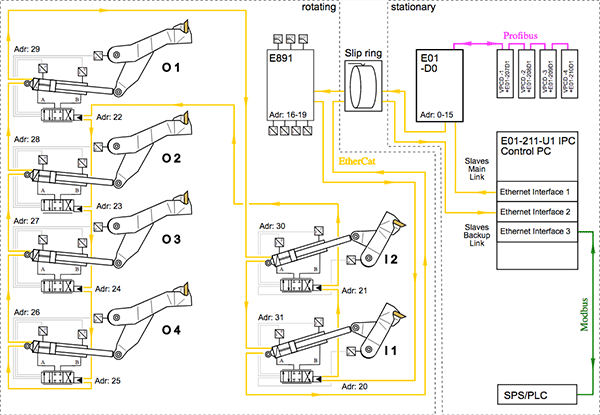 As part of the technology study "Mine of the Future", in which a prototype of the machine was built and tested, IgH designed, implemented and commissioned the control system for the drill head.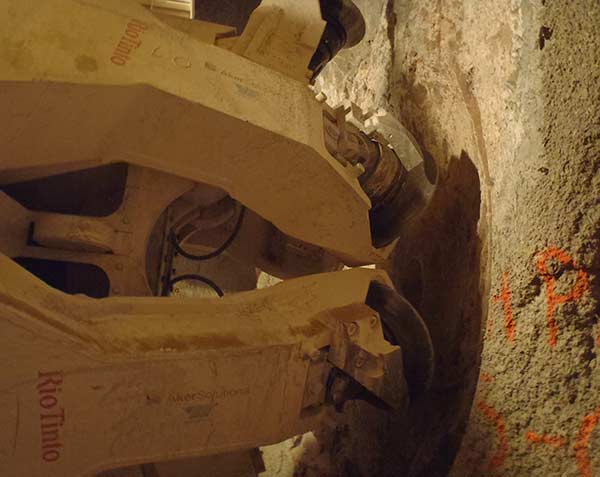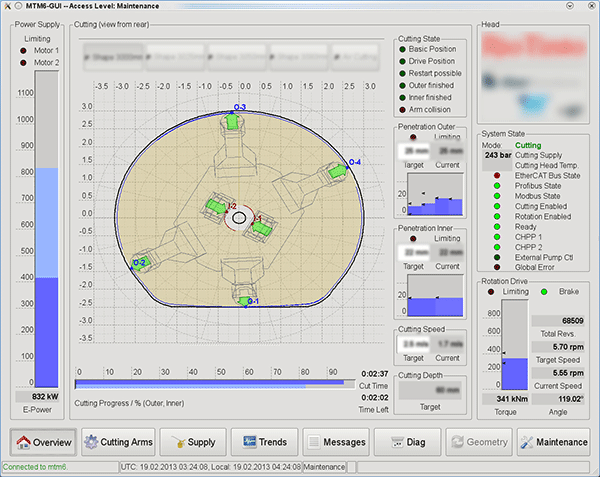 Technical data:
| | |
| --- | --- |
| max. head torque: | 1000 kNm |
| max. cutting performance: | 1 MW |
| max. cutting force per arm: | 250 kN |
| entire machine length: | 70 m |
Your contact person: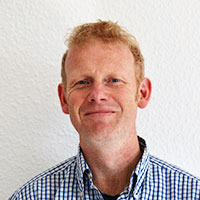 Dr.-Ing. Wilhelm Hagemeister
Phone:
+49 (0)2 01 – 3 60 14-0
E-Mail:
Image sources:
Aker Solutions / IgH