Hydraulic lifting system plus control
Neumayer III Station
Project details:
Control for the lifting device of an antarctic research station.
In cooperation with the company Lingk und Sturzebecher, IgH developed the lifting system and the associated control for the research station Neumayer III in the antarctic.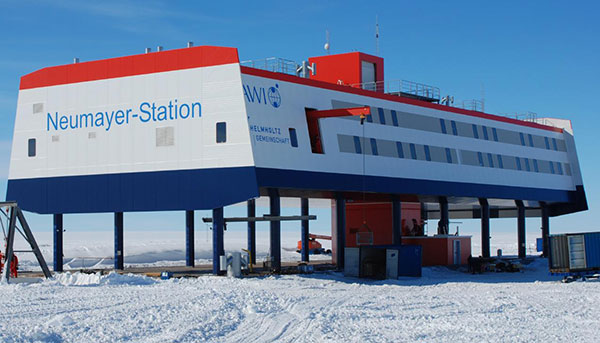 Up to now research stations in the ice shelf of the antarctic were constructed in a tubular design. Due to snowfall and other influences this lead to a fall of the station of about 0,8m per year.
The present station Neumayer III, which replaced the station Neumayer II in 2009, is installed on a platform based on 16 double cylinders, called bipods. These bipods are supplied by a central hydraulic power unit. The entire station with a total weight of about 2300 tons can be lifted or adjusted as required.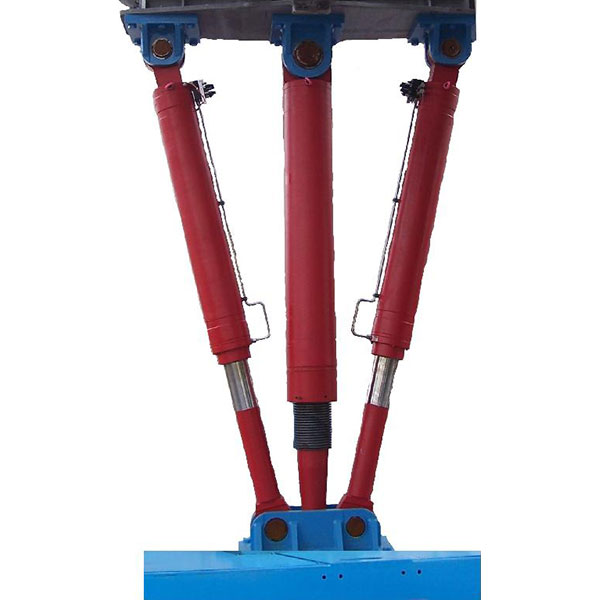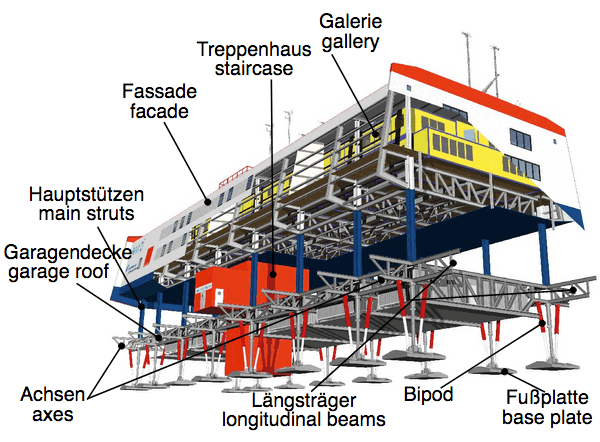 Control system
IgH was commissioned to develop, install and commission the control system of the lifting device. The control system is used for level regulation, force compensation and lifting the station. For these functions, the control system controls the hydraulic supply and the actual lifting mechanism. The control system also supervises the provision of the hydraulic supply to the apron system.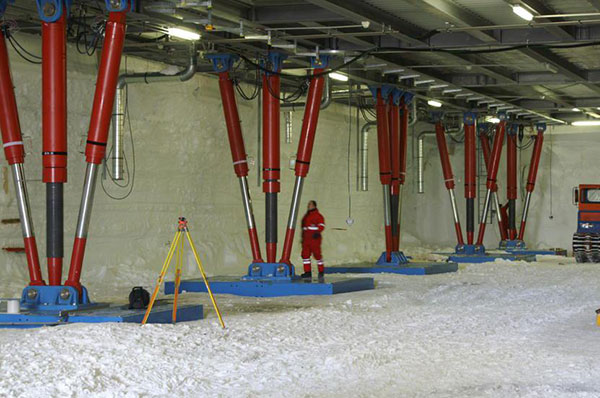 IgH is still responsible for the care and maintenance of the system.
Technical data:
number of lifting cylinders:
16
position accuracy:
> ±1 mm
automation:
EtherLab
bussystem:
CANbus
temperature range:
operating temperature
-40 °C to +40 °C
Your contact person: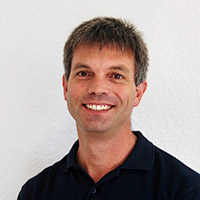 Msc(Eng) Richard Hacker
Phone:
+49 (0)2 01 – 3 60 14-0
E-Mail: